A business established in Burnley over 100 years ago and operating in the Town ever since, the name of Sutcliffe Tools is synonymous with the very best in service and expert knowledge for generations of professionals and individual craftsmen alike.
The team at The Sutcliffe Tool Company continue to take great pride and satisfaction in offering the highest quality of service, stock and expert advice in the best price supply of hand and power tools, ironmongery and hardware, safety and workwear.
Our team
Here at Sutcliffe Tools, our small but dedicated team has over 75 years of experience within the industry. Our staff are happy to share their knowledge and assist you in choosing the best product for the job in hand. We offer a personal, friendly service to both Trade and Public alike.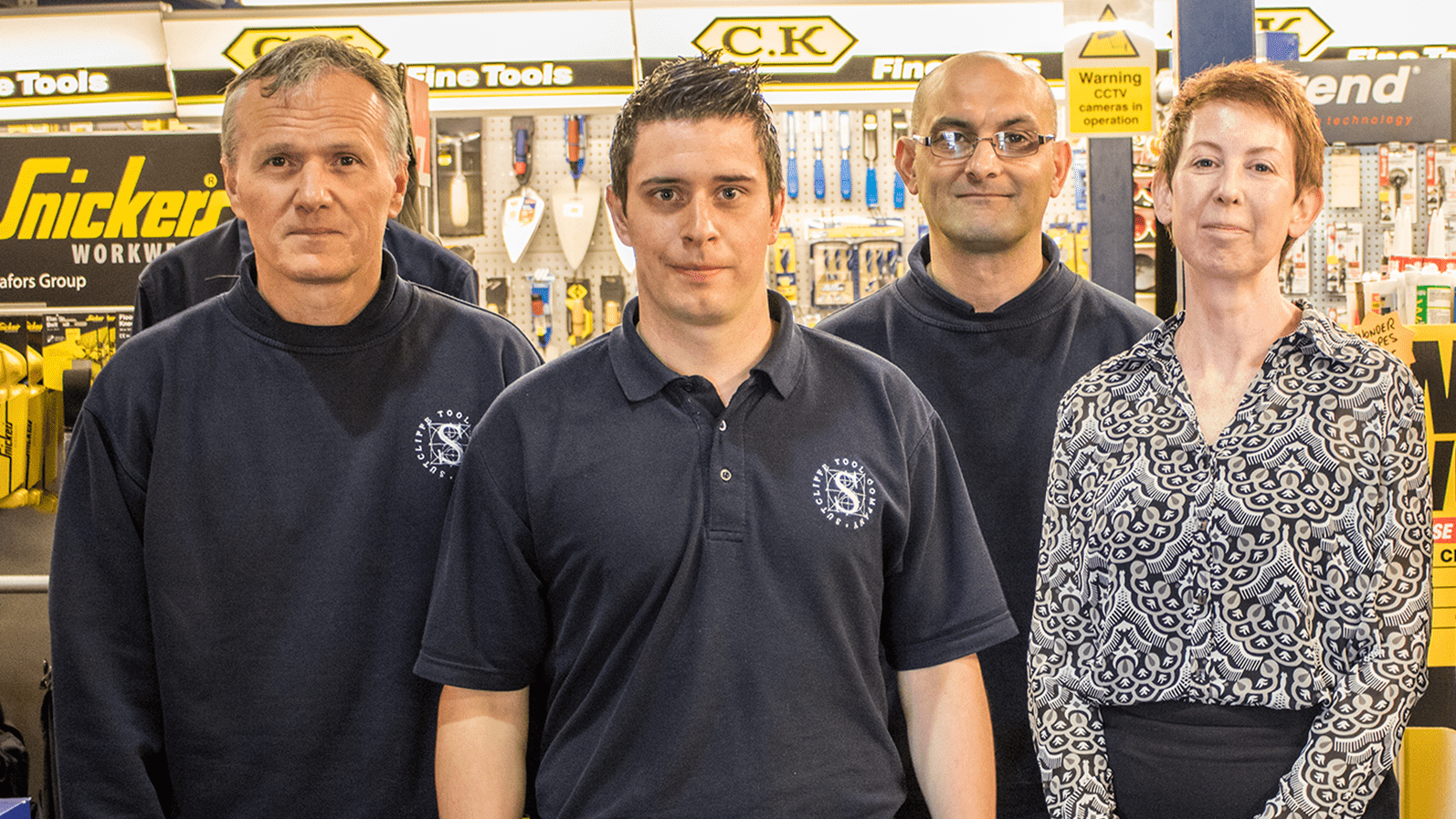 360° view of Sutcliffe Tools
Why not view our shop from the comfort of your own home? Our 360° view allows you to check out our extensive product range and decide what you need before you come in. Notice something you need? Give us a call and we can reserve it for you.